Tips for Healthy Winter Skin
29th December 2021
"With winter the need for extra care and nourishment for the skin becomes a top priority, along with the need for an extra jacket and warm foods."
Winter brings freezing temperatures and weather that can be very harsh on all skin types. With winter the need for extra care and nourishment for the skin becomes a top priority, along with the need for an extra jacket and warm foods.
Here are a few simple tips that can help you keep your skin healthy and soft in winters:
Humidifier
The heater in your home and auto is very dry and dehydrating.
Placing a humidifier in your home, will put much-needed moisture back into the air and help prevent your skin from drying out during the winter months.
Using a humidifier in your home or office will add moisture to dry winter air and help keep your skin hydrated.
Run a humidifier in the rooms you spend the most time in, including your bedroom.
Limit Shower Time
A long, hot bubble bath or shower might seem wonderful when you've been out in the cold, but it strips your skin of much-needed moisture.
If you love your hot showers, try to keep them at a ten-minute maximum and not more than once a day.
You should also avoid using excessively hot water when washing your hands — if the water causes your skin to turn red, it's too hot.
Washing your hands in cooler water appears to be as effective at removing germs as warm water and is less irritating to the skin.
Moisturize
Maintain healthy skin by moisturizing after washing up.
Moisturizing is one of the most important steps that one must do to have glowing skin in winters.
It helps in keeping our skin hydrated and makes sure that the skin does not lose its natural oil.
You can choose a plethora of natural moisturizers like coconut oil, castor oil, olive oil, buttermilk, cucumbers, etc.
Choose the right cleanser
Using the same cleanser all rounds? You might want to think about choosing a richer, more hydrating cleanser to see you through the winter months.
Oil-based products are gentle and soothing on dry winter skin while being equally effective at removing make-up and daily grime.
Apply Sunscreen
Not just for summer! UVB rays are weaker in winter which is why we don't burn, but harmful UVA is always beaming down on us, penetrating the deeper skin layers and causing damage to skin cells.
Don't forget to put some sun cream on when you're out and about even on gray winter days.
Wear warm and Comfortable Cloth
Many cold-weather fabrics can aggravate dry winter skin.
Keep wool and rough clothing from directly touching your skin which can cause dry skin to get irritated and itchy.
Instead, wear light layers made from soft, breathable materials directly against your skin, and then pull on your heavier, warmer sweaters.
Be sure to protect your hands from cold winter air with gloves or mittens, remembering to choose a pair that won't irritate your skin.
If you prefer wool gloves, put on cotton or silk glove liners first.
Drink Water Regularly
During winters, we tend to avoid drinking water as we feel less dehydrated; however, we lose water from our bodies in so many ways without realizing it.
Therefore, it is imperative to load up on water even during cold winter days.
Refill your system with water and get glowing skin without having to worry about dullness anymore.
Don't forget your lips
The skin that covers your lips is thinner than that on most other areas of your body and can be very fragile.
Hydrating your lips with lip balm can help to strengthen your lips to help you avoid chapping, cracking, and other injuries.
Moisturizing your lips is a daily challenge, especially if you are prone to dry lips.
Cold and dry conditions can also lead to dry lips, so you may need to do even more to moisturize your lips depending on the weather.
Also Read:
Pick-up and Sedan launched in Nepal 2021
Tips to Save Smartphone in Rainy Season
Winter motorcycle gear for women
Tips to Keep Car Warm this Winter | Without fogging up |
How to protect your phone in cold weather
Tips to Ride Safe During Rainy Season
Motorcycles Launched in Nepal 2021 | Update |
Scholarship Programme for Students who lost their support in COVID-19 | DishHome |
Foods that nourish your skin and hair
Compiled by :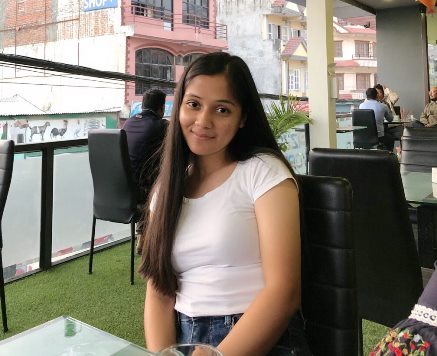 Delika Dangal