Must-have pants every men should have in their wardrobe
5th January 2021
"There's more to men's pants than just jeans."
One must be aware that there is more to the world of men's pants than just jeans. From casual occasions to formals, every man should have pants that fit different occasions. One cannot wear the same pair of jeans everywhere, can they? Here's the list of a few must-have pants that every man should own before turning 30.
Jeans
Jeans is mandatory be it for men or woman. From casuals to formal, you can style any tees, kurthis, shirts, etcetera in a pair of jeans. Best if you have an extra pair of distressed jeans to style your casual looks.
Formal pants
Formal pants are the go-to option for formal programs and functions. Any men's wardrobe would not be complete without a pair of formal pants.
Chino
Chino pants are light-weighted military-inspired pants. The tan-colored chino pants are quite on-trend nowadays.
Khaki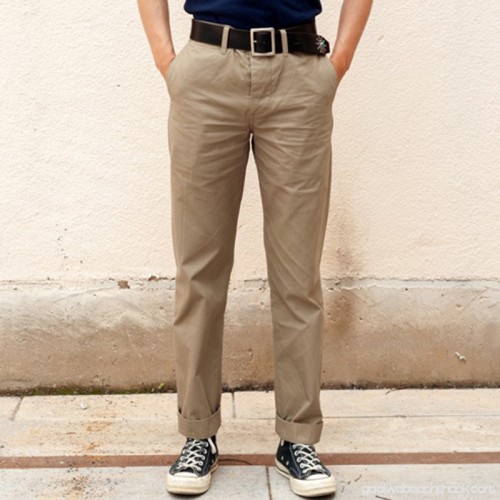 Many people confuse khaki with chino and vice versa. They are somehow similar, but the major difference is in their material. Khaki pants are quite versatile as they perfectly match any tee and are quite durable as well.
Corduroy pants
Also known as Cords, corduroy pants are back on trend after being on the top during the 1970s. They are unlike jeans and other cotton pants. It is easier to clean and is quite durable as well.
Track
A pair of track pants for your gym and jogs or for the days when you want to style a comfy look. Besides the fit-wear, you can also style it with a jeans overwear or any other tee.
Cargo pants
Cargo pants are the go-to pants for the days when you want to feel comfortable more than stylish. They are military-inspired pants that are quite on-trend after world war II.
Sweat pants
As we talk about comfy clothing, we cannot miss out on one thing- sweat pants. No wardrobe is complete without a pair of sweat pants. You can wear them in your house or can style them with a pair of denim jackets while going out.
Also Read:
DIFFERENT TYPES OF SWEATER EVERY WOMAN MUST OWN
ACCESSORIES TO SPICE UP YOUR WINTER OUTFITS
TIPS TO GET PERFECT EYEBROWS | REVIEWS
TYPES OF FACE MASK FOR GLOWING SKIN
TOP FIVE FOUNDATION BRANDS IN NEPAL | REVIEWS
TOP 5 ONLINE SHOPPING SITES IN NEPAL | 2020
Compiled by :

Prativa Parajuli