Five Common skincare mistakes to avoid
24th November 2021
"Skincare should be according to skin type and the seasons"
Skincare is a tricky business. Common skincare mistakes can aggravate such problems as suntan, sunburn, dark patches, blackheads, pimples, acne, rash, dryness, or skin sensitivity. Skincare should be according to skin type and the seasons.
Here are a few mistakes you might have been making when it comes to skincare which is preventing you from getting that smooth and glossy skin you want.
Not wearing sunscreen daily:
The sun is your skin's biggest enemy; it speeds up the aging process by contributing to fine lines and wrinkles, loss of elasticity, dark spots, and even skin cancer.
That's why applying sunscreen is an essential step in your skincare routine – regardless of your age – to prevent sun damage and keep your skin healthy and radiant for as long as possible.
Pimple popping:
Squeezing pimples and blackheads can allow dirt and bacteria to get into the skin and make matters even worse.
Besides increasing the odds of infection, popping your pimples can lead to permanent scarring. Scarring becomes an issue to deal with.
And scarring isn't something that goes away overnight.
Over exfoliating:
While exfoliation is a great way to remove the build-up of dead skin cells for smoother, brighter skin, over-exfoliation can be super damaging to the skin's natural moisture barrier.
Avoid exfoliating scrubs with harsh particles that can tear and damage the skin.
Using too many products:
It's important to understand how much of each skincare product you should use to get the most benefit without wasting it or irritating your skin unnecessarily.
Your skin could be oily and quite sticky because your skincare is just sitting on the surface, but overloading your skin can also result in dryness, irritation, and redness.
Just a handful of products and ingredients will do for most people with 'normal' to combination skin.
Touching your face too often:
Most people touch their face countless times per day; it's a natural habit and also a common skincare mistake to avoid.
The hands carry germs and bacteria, conveying them to facial skin and leading to eruptive skin problems.
If there is acne, it can get aggravated if you keep touching your face.
Also Read:
The price of CG Cooktops in Nepal
TVS Motor to invest INR 1,200 crore in Tamil Nadu to make EVs
Common Mistakes Made By Beginners While Riding a Motorcycle
A must-have comfort and convenience features in Bike
Bajaj bikes and three-wheeler price in Nepal
Xioami launches Mi Portable Electric Air Compressor and Air Purifier 3 in Nepal
How to Keep your Motorcycle Safe from Theft?
Yamaha bikes and scooters price in Nepal
Crossfire Nepal Calls For An Adventure Ride to Nuwakot
Mi TV in Nepal with price and specification
Compiled by :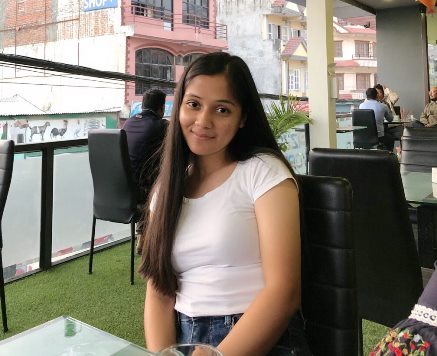 Delika Dangal