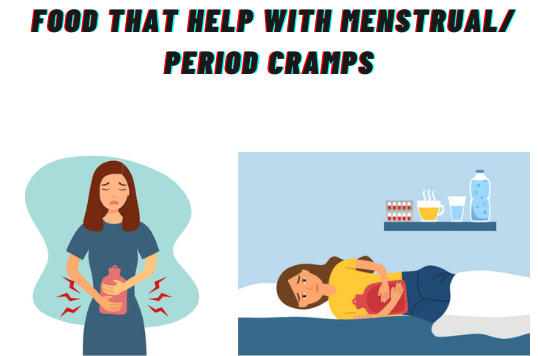 Food that help with menstrual/ period cramps
3rd December 2021
"If regular medication isn't enough to help ease your period cramps, you may want to try modifying your diet."
Cramps are not only painful but also usually associated with fatigue and interfere with your ability to move around and go through your daily routines. If regular medication isn't enough to help ease your period cramps, you may want to try modifying your diet.
Here are some foods that may ease period-related symptoms:
Banana:
Bananas are great for menstrual cramps. Bananas are generally easy to find and known to be helpful for period cramps.
They are rich in fiber and will help you have easy bowel movements. As a result, you may feel less bloated and experience less pain overall.
Bananas also contain a lot of magnesium, which is known to reduce the severity of period cramps.
Dark chocolate:
Dark chocolate contains magnesium and fiber, nutrition.
Not only does dark chocolate satisfy your sweet tooth during your period, but it's high in potassium which helps your muscles to function, ideal for when those cramps come.
These can help relax your muscles and uplift your mood without you having to consume as many calories.
Lemons:
Lemons are rich in vitamins; particularly vitamin C. Vitamin C helps your body absorb iron from your food into your bloodstream and tissues.
Because you may be losing more red blood cells than your body can keep up with during your period, it may be helpful to have some extra vitamin C to boost iron absorption.
Lemons also contain a lot of fiber, which makes them a good food for preventing muscle spasms.
Watermelon
Watermelon is light and sweet. You can easily pop it into a blender and create a delicious smoothie. In addition to that, it is mainly water.
Watermelon will quickly hydrate your body and add small amounts of natural sugars into your bloodstream, which might help with cramping.
Fish and Seafood:
Salmon, tuna, sardines, and oysters are rich sources of omega-3 fatty acids. These nutrients can reduce inflammation in the body and may help tackle period pain.
Besides being a healthy source of protein, salmon is also a great source of vitamins D and B6.
Vitamin D helps you to absorb calcium, another nutrient that can make period pain more manageable.
And vitamin B6 can help with the breast tenderness and irritability you might be experiencing along with your cramps.
Also Read:
Natural remedies to get rid of Cold and flu
Tips to Keep Your Bike Free From Rust
Best dirt bike in Nepal |Price, and Specifications|
Cars for Outdoor Enthusiasts | Under Budget |
Dhurba Bahadur Thapa declared his team members |NADA Election|
Electrical Safety Tips for your Home
Do's and Don't while Washing Your Face
Samsung Announced the Official Launch of One UI 4
Compiled by :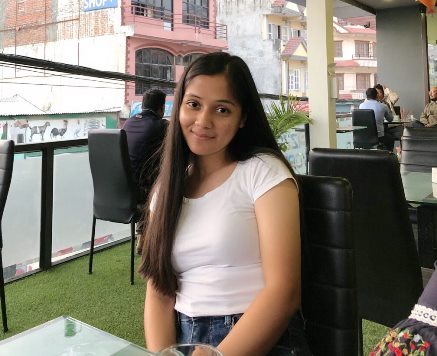 Delika Dangal