How to keep the house clean with pets
16th January 2022
"If you're planning on adding a pet to your home, take the time to learn how to keep a house clean with pets first"
If you're planning on adding a pet to your home, take the time to learn how to keep a house clean with pets first.
Here are tips that will help you keep your house clean despite your pet's best efforts:
Invest in a good vacuum cleaner
Your vacuum cleaner needs to be capable of picking up pet hair effectively.
It should have powerful suction, work well on all surfaces, and not get clogged easily by excess hair.
You want one with a good filter that is easy to empty. It needs to get into all the tough-to-reach spaces, have tools for use on upholstery, and, ideally, should be as quiet as possible to minimize any stress for your pet.
Cover Any Furniture
Some people make an effort to keep their dogs off their couches and chairs.
But if you're going to let yours climb on whatever furniture they want, consider covering some of it with bedsheets.
This will prevent your pet from getting hair all over your furniture. It'll also save you from having to deeply clean your furniture later.
The only thing you'll have to do to get your furniture clean removes the bedsheets from it and throw them into the washing machine.
Groom your pet regularly
Grooming your pet regularly is an important tip on how to keep your house clean with dogs.
Keeping your pet's nails trimmed is a preventative measure for limiting unsightly nail damage.
Scampering about with too-long nails results in marred hardwood floors, scratched leather, and punctured upholstery.
Have emergency cleaning supplies
When it comes to cleaning supplies, you can never have enough in a pet-friendly home.
It's important to deal with accidents and messes as soon as possible to avoid stains or odors, so I always have a fully stocked emergency cleaning station.
Making sure that you clean up any urine or vomit stains quickly and thoroughly is essential from a hygiene perspective, to eliminate any odors, and to minimize the risk of the pet going back again to the same spot.
Store All Your Pet's Toys
Your pet is going to accumulate a lot of toys throughout its life. Before long, you're going to find them laying all over your house.
Keep them organized by designating one area in your home for your pet's toys.
You can buy a toy box for your pet and keep everything in there to reduce the amount of clutter you have inside your home.
Also Read:
Tips to Take Care of your Tablet's Display
Choose your motorcycle wisely | Tips |
Maintenance tips for cars headlights
How to get rid of freckles on the face
Tips to Get Rid of Itchy Eye | Home Treatments |
11th Annual General Meeting of Civil Bank Limited Concluded
Things to consider while buying a tablet
Productive Thing to do on Covid Lockdown
Compiled by :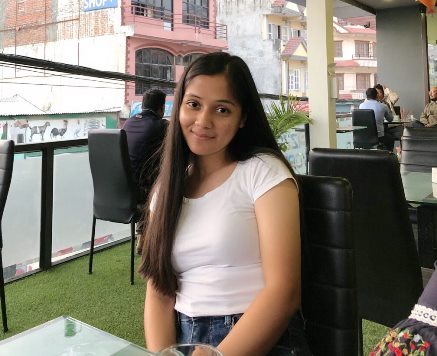 Delika Dangal