Types of Air Purifier- Which one do you prefer?
21st October 2020
"If you are someone who suffers from an allergy or has respiratory issues, then do get an air purifier for yourself."
Air Purifiers, as the name suggests, remove harmful dust, volatile organic compounds, dander, mold spores, smoke, dust mites, and pollen from the room sparing your surrounding from any unhealthy particles. If you are someone who suffers from an allergy or has respiratory issues, then do get an air purifier for yourself.
Place the air purifier in your room, turn it on, wait for a few hours, and then you get a pollen and molds free room safe for you to breathe. There are different types of air purifiers available for you. Now, note this, not every air purifier is healthy. Some may promise to provide you with a dust-free environment but may end up bestowing respiratory and other health problems. So choose your air purifier wisely.
HEPA Air Purifiers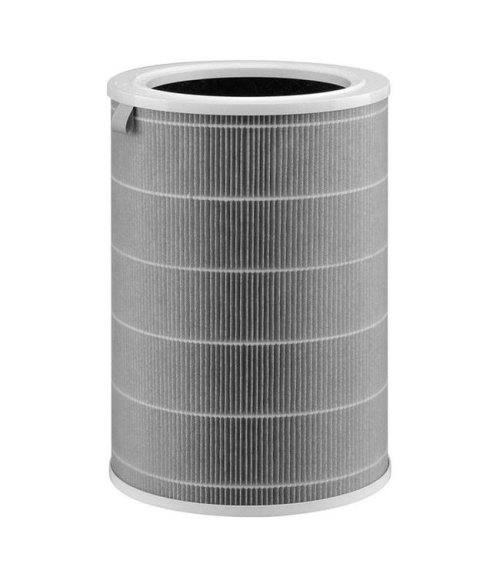 HEPA stands for High-Efficiency Particulate Air which is widely used in worldwide households. It is a standard of filtration designed to strain out microscopic particles. Primarily, the purifier collects the impure or polluted air, then the pollutants are collected by the filters of the purifier. After the air is purified, the pure air is pumped out to the environment and more polluted air is drawn to purify. HEPA air purifiers are the most reliable and safe air purifiers; furthermore, it is widely used throughout the world. In the context of Nepal as well, there are many HEPA air purifiers in the market. And, as far as I'm concerned, it is the best of all. If you want to be healthy and breathe clean air, then do go for the HEPA air purifiers. However, they require a lot of maintenance, and you may have to replace them frequently.
Activated Carbon Air Purifier
Air purifiers with activated carbon technology are best to eliminate the smoke, odors, fumes, and gasses from the room. It is suitable for the ones who are sensitive to odors and natural gas. Most of the activated carbon air purifiers also include HEPA filters to remove air particles from the air. The activated carbon air purifiers are best for removing odors, fumes, gases, chemicals, and smokes; however, they are not suitable if you want to remove dust, pollens, and other airborne particles unless the model has HEPA filters to collect the dust and other airborne particles.
UV Air Purifiers
As UV rays of the sun damage the skin cells, the UV rays from such purifiers destroy the microbes and particles in the air. Like the HEPA air purifiers, UV air purifiers also collect the air, then using the UV lamp that produces UV-C light, it kills the microbes and bacteria in the air, and then throws the air out into the surrounding. This kind of air purifier help to get rid of the microorganism rather than the non-living organism. They are mostly available in medical settings. If you want to get rid of bacteria, microbes, and fungi, then do go for the UV air purifiers. However, it is debated that the UV air purifiers release ozone which is not healthy for you. But, if used in a specific wavelength, the ozone produced will not be harmful.
Ozone generators
Ozone air purifiers release ozone while purifying the air. Ozone is a compound formed by three oxygen atoms, often created by chemical reactions between nitrogen oxides (NOx) and volatile organic compounds (VOCs). At the ground level, ozone can trigger a variety of health problems, especially for the elderly, asthmatics, and children. This air purifier is in the list to make you aware of its existence and to alert you to avoid any sort of air purifier that releases ozone. The salesmen ensure you that ozone won't harm your health and do you good, which is not the case. The ozone emitted by the ozone air purifiers are harmful to your health and may result in several harmful respiratory diseases. They are not available for purchase and are restricted by several governments throughout the world. However, be cautious of the Ozone generating air purifier.
---
Reviews is conducting a weekly contest. Answer a simple question and get a chance to win exciting gift hampers from Aiken Care Package. Go to our Facebook page for more details or also can check the details on our Instagram page.
---
Also Read:
OPPO A31 2020 LAUNCHED WITH TRIPLE REAR CAMERA
BEST BUDGET EARBUDS UNDER RS. 6000 IN NEPAL | 2020
WHAT KIND OF WASHING MACHINE IS SUITABLE FOR YOU?
REDMI NOTE 9S LAUNCHED IN NEPAL- PRICE AND SPECS
TOP 5 SUVS IN NEPAL IN 2020 | UPDATED PRICE
TOP 5 HAIR STRAIGHTENER IN NEPAL | 2020
Compiled by :

Prativa Parajuli