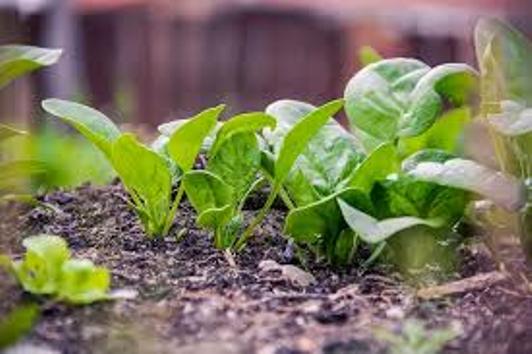 Vegetables that are fastest growing | Reviews
29th December 2020
"Planting and harvesting vegetables are not as much of a hassle as it seems."
It has somehow become a dream to eat something healthy, chemical-free, leafy, green vegetables for people living in city areas. Well, did you know your dream can come true? If you have a balcony, a terrace, a backyard, or even just a windowsill, you can have your own little garden where you can plant some vegetables and eat them fresh.
Well, planting and harvesting vegetables are not as much of a hassle as it seems. Here's a list of a few of the fastest-growing nutritious vegetables that you can easily grow in your own little garden.
Spinach
Spinach is good for your overall health and is also one of the fastest-growing vegetables. It takes about 4-6 weeks to grow spinach. You just need to sow the seeds into good quality soil, water it timely, and wait.
Baby carrots
Baby carrots are delicious, nutritious to eat as a snack, and grows much faster as they don't have to grow as big as the normal carrots. You can sow them either in-ground or in a container just make sure to sow them in good quality soil. They'll harvest in about a month.
Radish
Radishes are the fastest and simplest plant to grow. Sow the seeds in good quality soil and they'll harvest in about 22-50 days. Then, you'll have fresh radish that will make delicious salads and soups.
Lettuce
If you want to grow something healthy, green, and fast, then you should go with lettuce. With its varieties in taste, you can grow different kinds of lettuce and have fun with your salad. Depending upon the variety, lettuce can take up to 30-60 days to harvest.
Green onions
Green onions are really versatile plant. You can plant them as bulbs or you can plant green onion stalk. The bulb may take 6 months to grow while the stalks take only 3-4 weeks to grow.
Also Read:
THINGS TO CONSIDER WHILE BUYING A AIR PURIFIER | REVIEWS
HOW TO KEEP YOUR SOFA SET BRAND NEW?
ELEMENTS OF INTERIOR DESIGN | REVIEWS
THINGS TO CONSIDER WHILE BUYING A TOASTER
HOW TO CHOOSE CURTAIN FOR YOUR ROOM?
TOP 5 REFRIGERATORS UNDER 50000 IN NEPAL
HOW TO KNOW IF YOU'RE OVER WATERING YOUR INDOOR PLANTS?
Compiled by :

Prativa Parajuli