Natural home remedies to lighten dark lips
28th January 2022
"Because your lips are three times as sensitive as your skin, they require extra attention and care."
Lip color, like skin tone, varies from person to person. There is no such thing as a healthier shade of skin on the lips. Because your lips are three times as sensitive as your skin, they require extra attention and care.
Here are a few natural ways to get rid of dark lips at home:
Coconut Oil
Coconut oil has moisturizing and emollient properties.
These properties can keep your lips soft and supple while also preventing them from becoming dry and darker, which is a common side effect of skin dehydration.
Apply a small amount of virgin coconut oil to your lips with your index finger. Allow it to air dry. This can be done 1-2 times per day.
Lemon
Lemon has exfoliating and bleaching properties.
You can either squeeze half a lemon or rub the juice directly on your lips every day, or you can take a thin slice of lemon and rub it on your lips with a little sugar on top.
It will exfoliate dead skin cells, revealing younger-looking skin. For perfect lips, use this remedy daily for a few weeks.
Lemon's acid also aids in the removal of blackness and the restoration of the original lip color.
Rose Water
Rose petals help in softening, nourishing, and lightening the lips.
Milk is the best remedy for lip discoloration, and it naturally aids in the repair of darkened and patchy lips.
Take a small cup of milk and soak five to six rose petals in it overnight.
Remove the petals the next day, make a paste, and apply to your lips; if the paste is too thick, add milk and apply. Allow 15 minutes before washing.
This remedy can be used every day to help you achieve beautiful, soft lips.
Milk and Turmeric
Apply half a teaspoon of turmeric to one teaspoon of milk to your lips, wait for it to dry, then wash it off with warm water and apply hydrating lip balm.
Apply this mixture every other day for noticeable results. Dead cells can be removed by scrubbing with this paste.
Pomegranate
The pink fruit can also restore your lips' natural pinkish hue.
1 tablespoon pomegranate juice, 1 tablespoon beetroot juice, 1 tablespoon carrot juice For best results, apply it to your dark lips once a day.
You can also restore your red rosy lips with a mixture of milk and crushed pomegranate seeds.
Fortunately, none of these remedies have any known side effects, so you can use them daily.
Also Read:
How to disinfect and sanitize your home
What To Do If You Test Positive For Omicron?
Do's and don'ts to prevent coronavirus
Dos and Don'ts to Follow If Your Smartphone Falls In Water
Nissan announces all-new electric compact car, set to replace iconic Micra
TVS Acquires Switzerland's Largest E-bike Company
Things To Do Immediately If There's a Gas Leak In Your Home
Compiled by :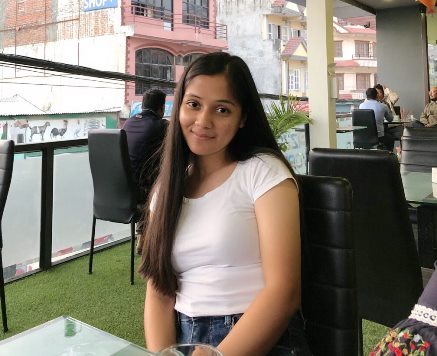 Delika Dangal