Things motorcycle rider should avoid
6th December 2020
"Avoid these things to rule the road!"
Although motorbikes provide numerous benefits, the inherent danger in riding has resulted in motorbikes garnering a bad reputation. Careless and inexperienced riders have exacerbated that reputation. Riders who have years of riding experience take unnecessary risks on the road, sometimes resulting in accidents. When novice riders feel that they got the hang of riding bikes, they do foolish things on the bike that put them in harm's way. To ensure that riders remain safe, we have compiled a list of the biggest mistakes and things you shouldn't do on a motorbike that riders make and do that increase the risk of accidents.
Wearing/Carrying Inappropriate kits
We're not talking about heading down there in just a hoody and shorts, we've all jumped on a bike like that to the shop down the road. I'm talking about that time when there is a chance of rain or snow and you have to ride for longer than just going down to the shop.
It's a sure-fire way to get cols and soaked and have a bad time on a bike. Check the temperature, dress properly, and don't let it get too cold for yourself. When you ride a motorcycle, every aspect of your body is utilized. Scientists warn us that when it's cold, our body reacts poorly to orders. From that, we might conclude that we are weaker motorcyclists than we may be when we are frozen to the heart. So take care of yourself when on a motorbike by wearing appropriate kits.
Leaving your bike vulnerable.
It's like placing a neon sign next to it reading, 'steal me' to leave a bike without a chain or at least a disc lock installed. In a bike thief's (tiny head, they are normally only searching for the simplest bike to grab in the bike-park. All you have to do is find yours less enticing to them than the one beside it. wIt just takes a second to mount a disc lock. Don't let that second cost you your bike worth a lot of money.
Gliding past your means
Your boundaries must be understood first. Many motorcycles can lean to 30 degrees, 1⁄4 mile in seconds, and stop even more easily than the average bike. lThe majority of motorcyclists can never exceed their bikes' limits. Not only that speed limits are major issues among young riders who think riding crossing the speed limit will make them look cool. You should always take care of your safety first and ride within those limits.
Mixing Substance with riding
As demonstrated by bikers who travel to pubs, and other trends in the motorcycle scene, some riders seem to believe they can ride even after consumption of alcohol. After having a drink or two or many, some sports bike riders, especially fairly younger ones, may jump on their motorbikes.
Combined with a reduced sense of inhibition, their reduced talents, which they can not properly assess, can produce an enhanced sense of false confidence. While riders may normally strive to be cautious, anecdotal stories of those who experience the joy of ripping through multiple gears well above 100 mph while intoxicated are not uncommon. So please please avoid drinking and riding.
Modifying your bike without knowledge
We're not talking about adding a slip-on end or exchanging the indicators for LED here. This is all about brakes, suspension, and engine mods without first having the skills and expertise to adequately conduct the work or understanding how the bike will be influenced by the change.
The appeal of not having to pay costly garage bills is high, but it will cost much more to screw it up and take your bike to a professional to get your job rectified. At least get to come and give you a hand with your most accomplished friend. I would say switch to internet forums, but asking for advice from them, for the most part, transforms into a slanging match between users on who knows best!
Braking in curves
What motorcyclist did not stop stupidly in the curve one day considering that he was going too hard for this turn (rightly or wrongly)? Admit: you too have foolishly tried to snatch the brake button, assuming it was the only way to get out of it, or on narrow mountain roads or roundabouts. Oh! Wrong! If you fear you are moving too quickly on a curve, the right attitude to take is to watch the exit from the turn... and keep a steady gas stream. Easier said than finished? Undoubtedly. But the look is so motorcycle-saving! Do not underestimate your gaze's intensity. In the direction you want to take, it guides the entire body. The action will just have to be pursued by your bike and you will get out of it without a problem.
Also read:
KTM SUPER DUKE 1290 R PROTOTYPE REVEALED | REVIEWS NEPAL
LG DASHAIN OFFER-UPGRADE TO HEALTHY LIFESTYLE
JAWA 42 AND 300 LAUNCH IN NEPAL | REVIEWS NEPAL
NEW UPCOMING ELECTRIC CARS IN NEPAL 2020 | PRICE, SPECS
2020-21 BUDGET IMPACT: ELECTRIC VEHICLES TO BE MORE COSTLY IN NEPAL
TOP 5 CARS IN NEPAL UNDER 30 LAKHS
Compiled by :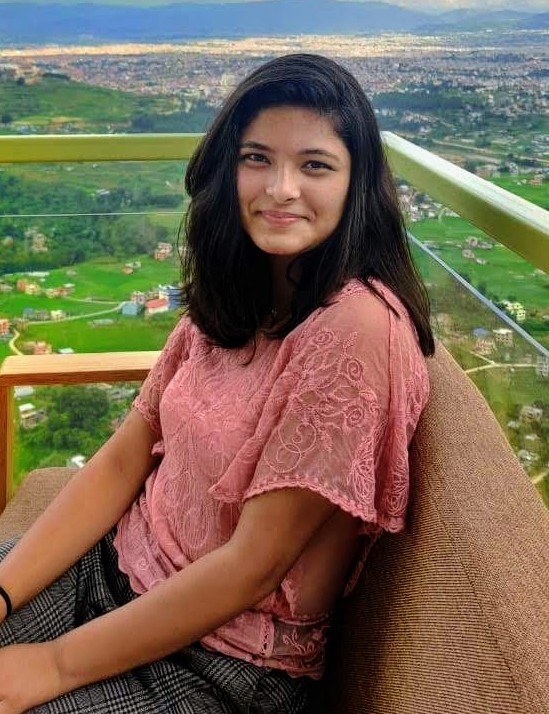 Upasana Poudel