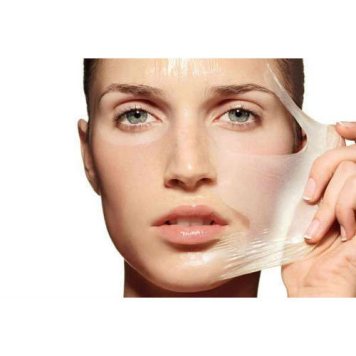 Why should you include peel-off masks in your skincare routine?
13th January 2021
"Keep your skin fresh and hydrated with peel off masks. There are many skins and health benefits of a peel-off mask."
Skincare trends might come and go but the peel-off masks have remained constant. They can immediately hydrate your skin and bring a glow to your skin. be it on busy days when you want to throw away the stress, or on the regular days when you want to chill and relax, peel-off masks can take care of your skin and give you instant relief. Forget those expensive skincare products and a long skincare routine. If you include peel-off masks in your daily routine, you'll be able to relax and take care of your skin without any hassle and pretty cheaply. There are many skins and health benefits of a peel-off mask.
Banishes dead skin and dirt
Peel-off masks are a type of physical exfoliant, which means they remove the top layer of skin to slough away dead skin cells. It helps your skin free from dead skin, dirt, blackheads, and other bad stuff. And later you get beautiful and glowy skin.
Hydrates and nourishes your skin
Peel-off masks can re-hydrate your dried off skin. You might forget to slather on some moisturizer due to hectic schedules and your skin might lose moisture throughout the day. Peel-off masks can actually rejuvenate your skin and re-hydrate your skin by using it regularly.
Calms your skin with anti-inflammatory properties
Peel-off masks have anti-inflammatory properties that can help your skin calm down. With its soothing effects, you can treat your irritated skin and redness as well.
Get rid of the ugly shine
If your skin is oily, you might have noticed the unwanted shine on your cheeks, nose, chin, and forehead. It is caused due to excess oil production. Peel-off masks can alleviate the issue by helping to absorb excess oil from your skin, while simultaneously unclogging and purifying your pores.
Makes you look younger
Peel-off masks reduce visible pore size and revealing firmer skin. Post-peel-off, you'll look years younger as it boosts your complexion's appearance to look brighter and more youthful. As you add a peel-off mask to your regular skincare routine, you'll notice reduced wrinkles and fine lines.
Helps you relax
Had a hectic and stressful day? Just put on some peel-off masks to relieve your stress and get away from all the problems and hassle for a while. Along with a cooling and soothing effect, peel-off masks serve as a method to reduce inflammation from particles in the air, like pollution.
Also Read:
TIPS FOR EXFOLIATING YOUR FACE - REVIEWS
WHY SHOULD YOU USE A MOISTURIZER?
TOP 5 CONCEALER BRANDS IN NEPAL | REVIEWS NEPAL
HEALTH AND FITNESS TIPS FOR WOMEN | REVIEWS
THINGS TO CONSIDER WHILE BUYING A FOUNDATION
TYPES OF FACE MASK FOR GLOWING SKIN
Compiled by :

Prativa Parajuli