Best Gadgets of IFA 2020
6th September 2020
"Here, we present some best gadgets of IFA 2020."
IFA, that was held every year in Berlin, Germany, has not stopped showcasing the tech gadgets despite the hurdles caused by COVID-19. IFA is announcing lots of new techs via online mediums and live streams. From headphones to TVs all the tech gadgets are being showcased, as IFA always does.
There are lots of gadgets that have already entered or are about to enter the market. The best gadgets of IFA are:
The recently unveiled Z Fold 2 that is to enter the market on September 18, 2020, is the second generation of the company's flagship folding smartphone. It is a tablet when unfolded and a phone when folded. The $2000 Z Fold 2 is not perfect, but is very impressive and doesn't have the faults like that of the original Fold.
This gadget is best for the ones who want to bring the cinema experience inside their home. The Premiere is an all-new projector that uses ultra-short-throw laser technology to create an image measuring up to 130 inches. It delivers 4k Resolution and a peak brightness of 2,800 ANSI lumens. Samsung claims the Premiere projector to be the first-ever projector to support Filmmaker Mode.
Neato D10 robot vacuum cleaner
The D10, D9, and D8 automatic floor care machines will complement Neato's current models (D7, D6, and D4).
The robot vaccum cleaner features laser-guided navigation to avoid any obstacles in its path. It is best suitable for the people having sensitivities and allergies to dust or other airborne particles, as NEATO claims it to be able to clean 99.97% of allergens.
Acer Spin 7 with Qualcomm Snapdragon 8cx Gen 2
Acer is the first laptop to have used the just-announced Qualcomm Snapdragon 8cx Gen 2 platform in its Acer Spin 7. It is a two-in-one hybrid laptop that has a 360-degree hinge to swivel from a clamshell laptop into a slate-style tablet. Acer claims "multiday" battery life for the Spin 7; however, the details about the battery and battery-life is yet to be decided.
Not just Qualcomm, Intel has unveiled its latest Tiger Lake Processors and Asus has used it inside its new Zenbook Flip S. Intel claims huge boosts speed that allows the users to edit videos and play games without any disturbances. Zenbook Flip S, alike Acer Spin 7, can rotate in 360-degree and also has support for Thunderbolt 4 and Wi-Fi 6. This laptop is in the list of the premium laptops that Asus is planning to release this year.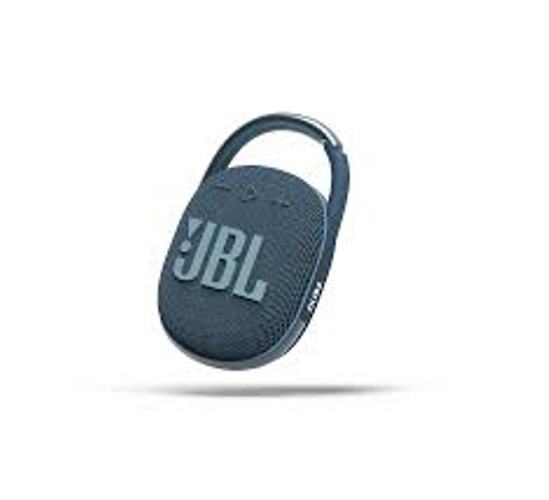 JBL Clip 4 is another waterproof speaker for the ones who love to listen to music, in the list of Clip speakers. This model has an updated design along with an extended battery life of 10 years. The speaker has an in-built carabiner clip that helps to hang the speaker. This speaker is to enter the market in December.
For the best gaming experience, Nvidia is planning to bring Nvidia RTX 3090 graphics card along with other cards. The latest graphics card series promises an increased performance for 8K, 60 frames-per-second gaming, and improved ray tracing capabilities for realistic lighting and shadows.
Lenovo Yoga 9i

Like every other brand, Lenovo is also bringing a premium 2-in-1 hybrid laptop. The Lenovo Yoga 9i features a soft-touch leather-clad lid, updated keyboard and a massive touchpad that's seamlessly embedded into the glass palm rest. Intel's latest processor improved audio from the soundbar in the hinge and an improved stylus is some of the major updates on the laptop.

Wish to see your delicious food whilst cooking? Simply knock on the screen of the oven to see the food cooking inside. LG has featured this feature in its refrigerators and, now, finally, the InstaView range oven is on its way to the market. The gas or electric range ovens also have air fry modes in order to bring some crispiness in your food.

Security is of great concern for everyone. And setting up security cameras can be really difficult. Considering the difficulties that the setting-up causes, Blink has brought wireless indoor and weatherproof outdoor security cameras that promise to have a battery life of 4 years. The cameras are also available in a $3-a-month subscription for cloud storage of your recorded footage.
Also Read:
ENTRY-LEVEL 5G SMARTPHONES WITH SNAPDRAGON 400 SERIES COMING IN 2021
CES 2020 INNOVATION AWARD-WINNING TECHNOLOGIES FROM SAMSUNG
GIONEE M30 WITH 10000MAH BATTERY ANNOUNCED
ONEPLUS 8T RENDER LEAKS IN ANDROID 11 DEVELOPER PREVIEW
OPPO F17 PRO- SPECS, PRICE AND AVAILABILITY
TOP BUDGET SMARTPHONES WITH BEST BATTERY LIFE
Compiled by :

Prativa Parajuli