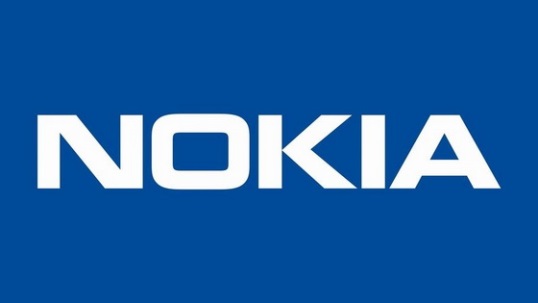 Nokia launches world's first 25 Gbps symmetrical PON solution
18th November 2020
"25G PON technology is the next step in PON (passive optical network) evolution and enables the converging of high-end services on a single fiber infrastructure."
Nokia has today announced the world's first 25 Gbps symmetrical PON fiber broadband solution. This unique solution works on Nokia's existing next-generation PON hardware, such as access nodes and line cards, to offer truly universal PON capabilities and enable communications service providers (CSPs) to supercharge their networks and enhance fiber network usage.
Nokia is the first vendor to commercialize an end-to-end solution for 25G PON. Designed for simplicity and cost-efficiency, the solution is based on Nokia's Quillion chipset and existing next-generation PON access platform and line cards. The superior bandwidth and low-latency performance of the Nokia solution - enabled by the purpose-built Quillion chipset family - means it can support 5G mobile transport as well as true 10G service for enterprises.
All Nokia customers with 10 Gbps Quillion boards will also have 25 Gbps capabilities in their network. Nokia 25G PON can co-exist with GPON and XGS-PON on the same infrastructure, allowing CSPs to add 25 Gbps in an overlay without disrupting existing customer services. This will allow them to add 25G PON quickly and efficiently when and where needed to capitalize on new opportunities.
25G PON is a key technology that will enable fiber to become the single infrastructure that underpins the entire telecom industry and to deliver any service to any endpoint. It is also the best next step for PON: it leverages the high volumes and mature eco-system of data center optical technologies to achieve the best cost point, huge capacity, fastest time-to-market, and simplest evolution path compared to 50G PON, which will require a massive technology leap or a long time to mature.
Operators and industry vendors widely recognize the need to advance PON networks beyond 10Gbs speeds, to meet the demand for 5G mobile transport and premium enterprise services. This recently led to the creation of the 25GS-PON MSA Group, a coalition of CSPs, system vendors, and chipset and optical component manufacturers, to accelerate the standardization and availability of 25G PON.
Nokia 25G PON key facts:
World's first commercial 25G PON solution

Cost-efficient: Uses a large, mature eco-system of optical technologies used in data centers

High capacity: Huge 25 Gbps symmetrical bandwidth capacity.

Near-term use cases: 25G PON enhances convergence on a PON, delivering premium business, residential, and 5G transport services.

Easy to introduce: Available on the widely deployed Nokia FX access platform. Co-exists with GPON and XGS-PON, and requires no changes to the outside plant.

Nokia solution includes:

OLT: ISAM FX, Quillion-based line cards

ONU: supporting 25G/10G and 25G/25G bitrates

Pluggable optics
---
Reviews is conducting a weekly contest. Answer a simple question and get a chance to win exciting gift hampers from Aiken Care Package. Go to our Facebook page for more details or also can check the details on our Instagram page.
---
Also Read:
TIPS FOR FIRST TIME CAR BUYERS | NEW OR USED
BEST BUDGET FITNESS TRACKERS IN NEPAL
HBO CHANNELS CAN BE VIEWED FREE BY DISHHOME USERS IN THE MOBILE APP
ROYAL ENFIELD IS DEVELOPING ELECTRIC MOTORCYCLES TO BE AFFORDABLE MID-WEIGHT BIKE
XIAOMI NEPAL'S DASHAIN OFFER- CELEBRATE DASHAIN WITH MI
TOP 5 PRIMERS IN NEPAL | REVIEWS
HUAWEI BRINGS MOOVIT APP TO APPGALLERY
Compiled by : Team Reviews