Tips for riding a bike off-road
18th January 2022
"Off-road motorcycle riding presents a variety of challenges, as well as opportunities for adventure and enjoyment."
Off-road motorcycle riding presents a variety of challenges, as well as opportunities for adventure and enjoyment. When you take the road, there are a few key considerations to make, and your eyes play a vital role in them.
So, here are some off-road bike riding tips:
Relax and stay loose:
When learning to ride an off-road bike, one of the most typical mistakes novice riders make is tensing up.
Off-road surfaces are significantly more diverse than smooth and asphalt roads, causing the bike to wander about a lot more.
When riding off-road, the bike will inevitably move, and you must gain the courage to let it do so and let the suspension deal with the terrain rather than fighting it.
Stay flexible and relaxed, especially in your upper body, while gripping the bike with your legs rather than your hands.
You'll be able to bike better and for longer periods before becoming exhausted.
Take a stand:
Standing on the pegs can take a leap of faith at first because it may feel like you're losing control rather than gaining it.
But standing up will make things a lot simpler in a lot of instances.
Standing on the footpegs shifts the center of gravity from the saddle to a location between the wheel spindles, bringing you and the bike closer to the ground and making you and the bike more stable.
It will also allow the suspension to take the blows rather than your spine, and you will be able to see further ahead due to your elevated position.
Keep all the necessities with you:
When you're on the run, keep a little toolset with you. This will come in handy if anything goes wrong or unforeseen situations arise.
Please, God, do not let this happen! However, you must plan and be prepared for any challenges that may arise.
It's always a good idea to have a basic awareness of the various repair methods. When you make a pit stop, make sure to check your tires and fill up on gas.
Bent not straight:
If you keep your arms locked out and straight, you will lose control of the bike and will wind up absorbing all of the jolts and bumps directly into your body, which is not healthy.
Bend your arms slightly to add a few additional inches of suspension travel while keeping your body relatively static as the bike travels, and raise your elbows for improved leverage and control in the turns.
Moving your bum back and bending a little at the hip will bring your chest closer to the bars, making turning simpler.
Also Read:
Viber has released data on how Nepalis used messages, calls, and apps in 2021
Ways To Clean Your Car wheels | Tips |
Ways To Clean Your Car wheels | Tips |
Get Rid of Oily Hair | Treatments |
Cell phones signs/problems | Time for New Phone |
ShortsTV officially Launched in Nepal | DishHome |
Mobile phone safety tips for children
Compiled by :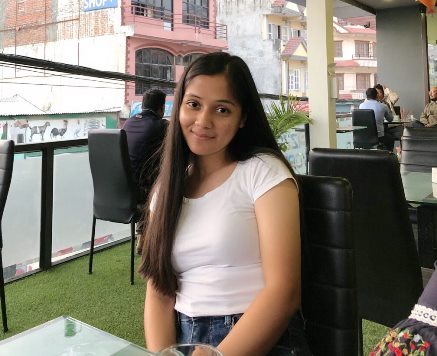 Delika Dangal