Makeup tips for acne-prone skin
13th February 2022
"Have you ever noticed that the more makeup you use to conceal your zits, the more uncomfortable you feel?"
Have you ever noticed that the more makeup you use to conceal your zits, the more uncomfortable you feel? And how often do the breakouts get worse?
So here are some makeup tips for those who suffer from acne:
Prep Your Skin before Using Makeup
Preparing the skin for makeup application over acne is the first step.
When the face is cleansed, toned, and moisturized, a healthy base is formed.
Wash your skin thoroughly with warm water and a suitable face wash to remove dirt and impurities.
Choose makeup carefully
With so many products on the market, you may need to experiment with different makeup to find the products that work best for your skin type.
Consider using makeup that contains salicylic acid, which can help to prevent and treat acne.
Keep in mind, however, that products containing salicylic acid may cause dryness, especially if you are already taking another acne medication.
Avoid heavy liquid makeup, which can trap dirt and oil and clog pores, causing breakouts.
Use makeup applicators
Applying makeup with your fingers can cause oil to transfer from your fingers to your face.
Instead, apply makeup directly to your skin with makeup applicators such as brushes.
Because makeup brushes collect product residue, dirt, oil, and bacteria, you should wash them with soap and water every seven to ten days to avoid new acne breakouts.
Always be gentle when applying makeup because too much tugging can irritate your skin.
Use Acne Makeup Products That Are Oil-Free
All ingredients that are not absorbed by your skin should be avoided. These 'oily' ingredients can clog pores as they sit on your skin.
When looking for acne-prone skin makeup, look for terms like non-comedogenic, hyaluronic acid, and hypoallergenic.
You are aware of how to apply acne-prone skin makeup. Don't forget to remove it now.
Even if you use the most gentle products for sensitive and acne-prone skin, you must remove them before going to bed.
Use a Color Corrector
If you have acne, you'll have a lot of red marks on your face, and putting concealer on top of them won't help you cover them up.
Before applying foundation or concealer, use a green color corrector to cover blemishes.
When applied to bright red zits, it neutralizes the color and effectively conceals the spots.
After you've applied the color corrector, you can go ahead and apply the concealer on top.
Also Read:
Why having a car is important?
Mistakes to Avoid While Selling Your House
Things that will drain your mobile's battery
Basic Motorcycle Tools To Include In Your Tool Kit
Ford considers manufacturing Electric Vehicle in India
Ways to protect your phone while traveling
Things every woman should have in their bag
Compiled by :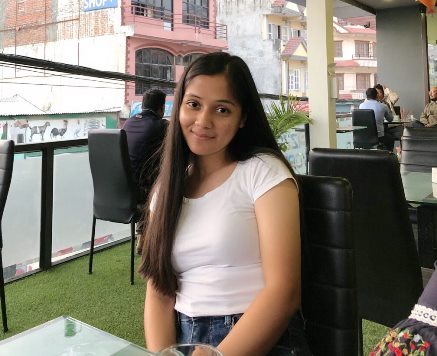 Delika Dangal