Fitness tips for working women
8th February 2022
"Trying to balance family and work demands can make it difficult for any woman to maintain a healthy diet."
Trying to balance family and work demands can make it difficult for any woman to maintain a healthy diet. But being healthy involves more than just eating the right foods.
Here are some helpful tips for the modern busy woman who is preoccupied with her daily activities and has little time for her fitness concerns:
Don't skip breakfast
Working women may be pressed for time in the morning, which may lead to breakfast skipping at times.
A healthy breakfast, however, with plenty of fiber, protein, and carbohydrates, is essential.
Also, because breakfast is the first thing you eat in the morning, it should be healthy and nutritious.
Ideally, your breakfast should include foods that will provide you with energy while also keeping you full until lunch. Eggs, milk, oats, fruits, cereals, and so on.
Avoid junk food
Working women may have crammed schedules with little free time.
This means there is no time to prepare healthy snacks; as a result, when hunger pangs strike, eating junk food becomes the norm.
However, because they typically contain fewer nutrients and more unhealthy ingredients, this can lead to health problems.
As a result, you should eliminate oily or sugary snacks from your daily diet.
Instead, switching to healthy snacks like nuts and dry fruits, fruits, or homemade energy bars would be beneficial.
This will assist you in maintaining healthy body weight and lowering your risk of developing a variety of diseases.
Take breaks to stay active
Sitting for long periods can be harmful to your health.
It is not only bad for your mental health, but it also increases your risk of chronic health problems like diabetes and heart disease.
As a result, it's important to take breaks between working hours and engage in some physical activities to stay active.
You can stand up during meetings or work from a stand-up desk. During breaks, you can go for short walks with your coworkers.
Such activities will not only keep you fit and healthy but will also boost your energy levels, resulting in increased productivity.
Keep your body hydrated
Dehydration is common among office workers, who may forget to refill their water bottles or sip on water throughout the day.
Dehydration, on the other hand, can cause headaches, poor digestion, and other problems. As a result, getting enough water is necessary.
Keep a bottle on your desk at work if possible. Other fluids, such as buttermilk, coconut water, or energy drinks, can be consumed to increase your liquid intake.
If you forget to drink water, you can use a mobile app that will remind you.
Follow an effective exercise routine
Exercising daily is essential if you want to stay fit.
More importantly, if you are a working woman, you must never underestimate the importance of daily exercise.
It will keep you healthy, increase your overall stamina, and lower your risk of developing a variety of diseases, including diabetes and cardiovascular problems.
It will enhance the overall quality of your life. As a result, you must develop an effective daily exercise routine for yourself and stick to it regularly.
Also read:
Why charging your phone overnight is bad
How to get rid of flies in your home
Is men's skin different from women's?
Ford Ushers In 2022 With A "Committed to Serve" Promise
Easy homemade face packs for smooth and clear skin
Compiled by :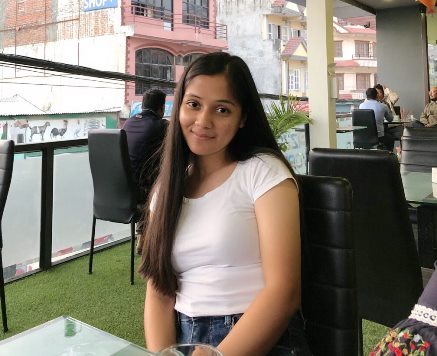 Delika Dangal