How to take care of car's paint
26th January 2022
"It is important to preserve your car's appearance and condition over time to keep it looking new."
The paint on your car is one of the things that make it appealing. It is important to preserve your car's appearance and condition over time to keep it looking new.
So, here are a few tips to help you take care of your car's paint and keep it shining brightly:
Wash regularly
Washing your car regularly is probably the best way to protect the paint job. Dirt and grime can worsen the paint on your car.
If not cleaned immediately, it may cause long-term damage to the appearance of your cars, such as corrosion and rust.
When washed every week, the paint on your car should remain relatively free of even the dirtiest dirt caused by regular driving.
Apply a high-quality car soap with a foam sponge in straight lines rather than circular motions. Rinse thoroughly with clean water.
Wax
Wax forms a protective seal on top of the paint, protecting it from dirt, dust, pollution, water, and other potentially harmful substances.
Wax can also be used to conceal minor scratches and blemishes.
Waxing may sound fancy, but it not only cleans and shines your car, but it also leaves a protective coating that can help preserve the paint.
There are many different types of car wax available in the market to determine which one to use.
Furthermore, avoid applying wax to your car's rubber and plastic parts because it can leave permanent stains.
Keep it out of the sun
The sun's ultraviolet rays are not only harmful to your skin but also the paint job on your car.
Sunlight can oxidize and fade your car's paint, making it appear much older than it is.
Park your car in the shade or under a covered area whenever possible.
This will extend the life of your paint job by several years. As a result, rustproofing your car can extend the life of its paint.
Avoid stains
Stains may appear to be dangerous, even in small amounts.
However, no matter how big or small they are, if not removed promptly, they can permanently damage the paintwork.
You should be concerned about stains such as splattered bugs, spilled fuel, bird droppings, and fingerprints.
Cars are inanimate objects that cannot wash or protect themselves from harmful elements.
That is why keeping them in good condition is essential, as well as a responsibility that owners should bear in mind.
Also Read:
Home Remedies to Ease Cough |Covid|
Ways to Thicken Your Hair Naturally
Things you should never do on your work computer
Reasons your Motorcycle Battery Dies Overnight
Things to know before buying a laptop
Reasons your skin gets so dry in winter
Cleaning tips for keeping COVID-19 out of your house
Compiled by :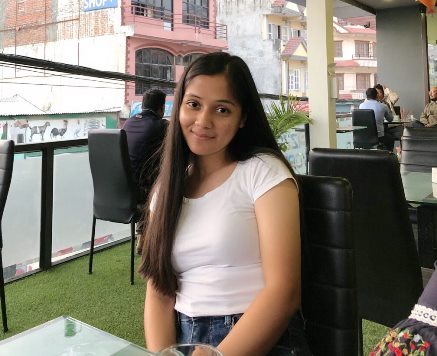 Delika Dangal