Things you should never do on your work computer
26th January 2022
"Work computers are only used for one thing: work. Anything you do outside of work may hamper your career."
Work computers are only used for one thing: work. Anything you do outside of work may hamper your career. Certain things should not be done at the office while working on your employer's computer.
To help you be mindful, here is the list of things you should never do on your work computer:
Don't save personal passwords
The majority of us spend eight or more hours per day on our work devices.
If you use your work laptop for personal reasons, you've probably saved a few of your passwords.
This may appear to be the most convenient option, but you must consider the risks involved.
Cyberattacks are a constant threat to businesses, particularly larger corporations.
If a hacker is lucky—and they only need to be once—they may be able to find your password within your company's system.
Don't Chat with Friends and Family
You can now access almost every messaging app on your phone from your computer as well.
Cross-device syncing is available on Facebook, WhatsApp, and even iMessage.
Because you can talk to your loved ones even when you are not near your phone, it may be tempting to chat with friends and family on your work laptop.
That, however, is a bad idea. If that's how you feel, you'll probably rant to your family or friends about how much you dislike your job or a coworker.
Alternatively, you could share a politically incorrect inside joke. The third risk is that your boss will be watching you.
Don't Access Public Wi-Fi
Some places that provide free Wi-Fi may expose you to fraud.
Con artists set up fake networks that often appear to be the real thing but aren't, implying that those networks are insecure.
As a result, you may unintentionally share sensitive company information stored on your computer with just about anyone.
The only time you can use your work computer with public internet connections is if you have a good VPN.
Don't Use Personal Files
It is important to remember that a work device does not belong to you; it belongs to the company.
You can't be certain that other employees won't look through your files. Avoid storing personal data such as music, photos, or movies on a work computer.
You're exposing your personal life to the public, which, depending on the photographs, could cause problems at work. Keep it professional.
Don't use social media
Many companies prohibit the use of social media while at work because too many of us get distracted and sucked in.
If you have access to social media, you should use it only to check the news or if you need to use it for work.
You should not be texting friends, tweeting about your crazy coworkers, or posting Instagram photos of your weekend.
Also Read:
Reasons your Motorcycle Battery Dies Overnight
Things to know before buying a laptop
Reasons your skin gets so dry in winter
Cleaning tips for keeping COVID-19 out of your house
Tips to eat healthy during self-quarantine
Benefits of aloe vera for face and skin
Tighten your Skin under eyes | Home Treatments |
Compiled by :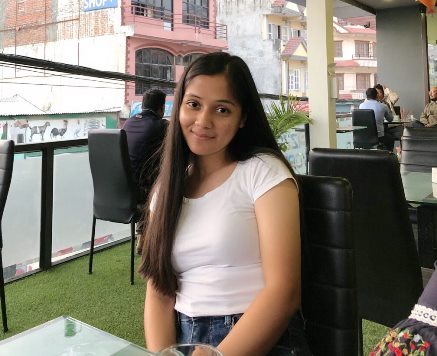 Delika Dangal