How to prepare your first motorbike road trip
8th February 2022
"How should you plan your first motorbike first road trip?"
How should you plan your first route? When we first start in the motorcycle world and want to travel with our beloved motorcycle, this is one of the first questions we have.
To make the most of our experience, here are some tips on how to stay safe while still having a thrilling ride:
Choose a comfortable bike
Whatever type of bike you choose, you must always feel at ease with it.
If you find a bike that needs to be modified to make it more comfortable for you to ride, make the necessary changes right away.
Changes that riders frequently make include getting a different handlebar, a more comfortable seat, guards, better headlights if they plan on doing a lot of evening riding, a new exhaust, and so on.
Remember that it's not just about looking good on your bike, but also about riding it well.
Dress appropriately
Dressing appropriately for road trips, especially on a motorcycle, is essential.
Always wear riding pants, a comfortable t-shirt, ankle boots, a full-face helmet, and bring your favorite jacket.
If you anticipate a bumpy ride on two wheels, choose elbow and knee guards for added protection.
Wear fitted clothing because baggy gear can be uncomfortable for long-distance riding.
Plan your route
Once you've decided on a destination, you should plan your route to take advantage of the great open roads and spectacular views.
Schedule fuel stops so you know when to stop for a stretch and a bite to eat.
Even if you've planned your route, you should always carry a physical map with you in case of any accidents or road closures that require you to react.
Don't overpack, pack light
Wide ranges of luggage carriers for motorcycles are available.
The best ones are saddlebags, which can be easily attached to the bike's sides or back seat.
Other great bag ideas include tail-bags and tank bags, which include magnets to immediately hug your tank.
In addition to selecting the appropriate bag, you must also carefully select your luggage. When going on a motorcycle road trip, always pack light.
Take breaks
You may require more rest than usual while on a biking road trip.
Sitting on a bike for long periods without a break can result in saddle sores.
Recognize when your body and bike are telling you to take a break.
Avoid going overboard with it, as it will only lengthen your journey and make it more frustrating in the long run.
Use the break to rest and to check if you need to refuel your tank or if your bike is in good working order.
Also Read:
Why charging your phone overnight is bad
How to get rid of flies in your home
Is men's skin different from women's?
Ford Ushers In 2022 With A "Committed to Serve" Promise
Easy homemade face packs for smooth and clear skin
Compiled by :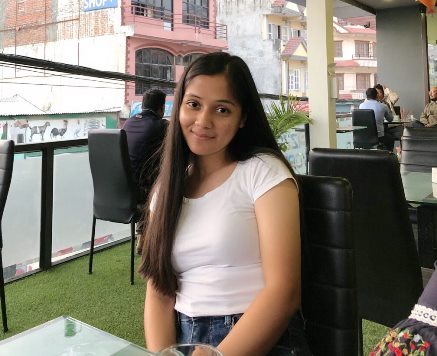 Delika Dangal